Red Planet Pictures is one of the UK's top tier drama producers, best known for perennial ratings hit Death in Paradise, one of the BBC's best performing international shows selling to over 230 territories.  This year, it will be one of the UK's best performing drama producers not only with the 11th season of Death in Paradise for BBC1, but also seasons 2 and 3 of period drama, Sanditon, for both Britbox and PBS Masterpiece, one of Masterpiece's best performing shows in 2020, as well as domestic thriller, Our House for ITV, adapted from the 2019 Crime & Thriller winner at the British Book Awards – a total of 25 episodes.
Red Planet was founded in 2006 by prolific showrunner, Tony Jordan, responsible for writing 250 episodes of EastEnders before going onto create hit series Life on Mars and Hustle. Tony was joined at Red Planet shortly afterwards by Joint Managing Directors, Belinda Campbell and Alex Jones.  Belinda set up and still oversees Death in Paradise and is responsible for developing and executive producing Red Planet Pictures' period drama Sanditon, as well as domestic thriller, Our House.  Alex is responsible for all of Red Planet Pictures' commercial activities and negotiated the complex UK/France co-production arrangements which allowed the first series of Death in Paradise to be made.
More recently Tony has created mafia crime drama, Besa, which introduced UK quality drama to the Adriatic.  It was one of the highest rated dramas in the region, and is being adapted for other European territories. He also created the Middle East's first soap, Al Mirath, for MBC, winner of 2020's Best Arab TV show.  Its success has meant that over 300 episodes have already been produced.
Asacha is the new European drama focused TV production group founded by Marina Williams, Gaspard de Chavagnac and Marc Antoine D' Halluin with drama labels in France, Italy and Spain, and UK factual producer, Wag, in the UK, backed by private equity house, Oaktree Capital.  Co-founder, Marina Williams, was COO of International Operations at Endemol Shine.  During her 10 year tenure, she was responsible for successfully managing the adaptation of the scripted format, The Bridge, in nine European territories. Asacha is seeing increasing demand for high quality UK scripts and UK co-productions across Europe, which creates significant additional opportunities for Red Planet and Tony as part of the Asacha Media Group.
As part of the transaction Tony, Belinda and Alex will be re-investing part of their proceeds into the Asacha Media Group, in line with other Asacha European partners.
"Tom and Alex's advice and help have been immeasurable in helping us find a great partner and in negotiating the deal. Their strategic approach and well thought through modelling have been hugely supportive to us in taking this next step for Red Planet Pictures. In Asacha we have found a partner with whom we can further our ambitions in producing high quality, popular drama that resonates on a global stage".
Tony Jordan, Founder & Executive Chairman, Red Planet Pictures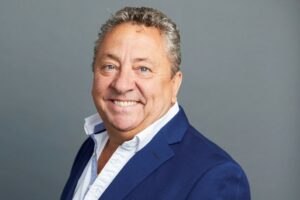 Alex Jones & Belinda Campbell, Joint Managing Directors, Red Planet Pictures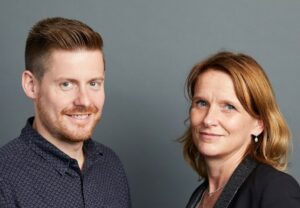 "I'm delighted to have advised Tony, Belinda, Alex and the team on this attractive strategic transaction. The fit between Red Planet Pictures, given its European leaning success, and Asacha is a compelling one.  Being part of a group with leading drama production capability across the major European territories opens up attractive new co-production and adaptation opportunities, alongside Red Planet Pictures' continued success and focus in the UK and the US.  I'm looking forward to seeing them harness all the new possibilities that are presented to them."
Tom Manwaring, Partner, Helion Partners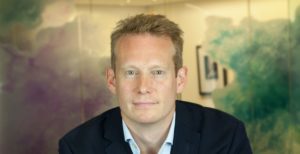 Helion Partners is a specialist M&A firm providing partner-led advice to leading companies and investors within the media, entertainment and marketing services sectors.
If you're considering selling, buying, setting up a new company or coming to the end of your earn out, and want to discuss the options, please email Tom Manwaring at [email protected]