Silverback is a world leading independent producer of landmark natural history series, founded by Alastair Fothergill and Keith Scholey, who are responsible for some of the most iconic natural history series ever to be broadcast including The Blue Planet, Planet Earth, and Frozen Planet watched by 100s of millions around the world.
Silverback recently produced Netflix's first landmark natural history series, Our Planet, narrated by David Attenborough, which was its most watched documentary series in 2019 with 45m household views in its first 4 weeks. It has also produced 11 out the 16 Disneynature films on Disney + and is the only independent producer to produce landmark series for the BBC.
The transaction with All3 Media creates a long term partnership for Silverback to carry on producing shows of the highest quality.
Silverback's current productions include further series for Netflix in the Our Planet brand, and Polar Bear for Disney + which follows the bears throughout all seasons and conditions in order to document their lives, using Silverbacks' trademark stunning imagery.
For the BBC, A Perfect Planet, narrated by Sir David Attenborough, launches in January 2021 and will show how the forces of nature – weather, ocean currents, solar energy and volcanoes – are key in driving, shaping and supporting Earth's great diversity of life.
A unique aspect of Silverback Films is its determination to bring about positive change to the environmental crisis. This autumn saw the theatrical and subsequent Netflix release of David Attenborough: A Life On Our Planet – the widest theatrical release for a documentary film in British cinema history.
The transaction with All3Media allows Silverback to capitalise on its iconic global position with support from All3 and its in house distributor to help fund and develop new landmark and environmental programming for the international market, as well as incentivise Silverback's next tier of leading programme makers.
"All of us at Silverback Films are absolutely delighted to be joining forces with All3Media. Tom Manwaring and his team have done a wonderful job in helping us find just the right partner for our business. They really took the time to understand the specialist nature of our company. Their attention to detail and their wise advice throughout the process has been invaluable. We never would have achieved such an exciting outcome without their help"
Alastair Fothergill and Keith Scholey, Co-Founders, Silverback Films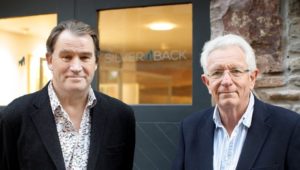 "I'm thrilled to have advised Alastair, Keith, Jane and the team on this pivotal transaction. Their impact on bringing the highest quality natural history programming to global screens has been immense.  In All3 they have found a very attractive partner that gives them the autonomy to grow as world leading natural history producers, while supporting them with funding to develop and produce the highest quality international programming. I look forward to watching them grow in international importance, both in landmark natural history and in environmental programming."
Tom Manwaring, Partner, Helion Partners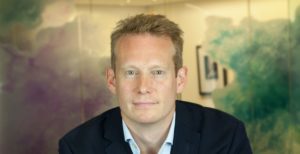 Helion Partners is a specialist M&A firm providing partner-led advice to leading companies and investors within the media, entertainment and marketing services sectors.
If you're considering selling, buying, setting up a new company or coming to the end of your earn out, and want to discuss the options, please email Tom Manwaring at [email protected]